I was able to fish out of Manistee on Saturday and again Monday. Saturday started off well. We had 6 fish on before 6 am. But it was flat calm, bright sun, and the Onekema tournament boats started rolling in around then. I only had 3 more bites the rest of the morning. 4 kings boated and five other hits. The best depth was 140-160'. Spoons had most of the action on riggers down 50 and 60', 300' copper, 200' copper, 10 colors of lead. We fished in the 11's and 12's on Saturday.
Monday, we fished straight out, mostly in the 14s and went 9 for 12 (8 kings and 1 laker) . The best part zero boat pressure. I think I saw 3 or 4 boats all morning. We hit fish from 100' out to 225', but the best action was in 120' to 140'. Lots of bait balls and schools of salmon marked. High divers out 220' and 150', low diver out 150'; rigger down 70'; 10 colors of lead; 300' copper and 200' copper. Only one bite on a 3 color lead core. A bit higher speed (2.8-3.0 mph) seemed to be better. And out better action was on a NW troll.
So, most of our action over the two days was bracketed between 40-70' down in the water column. Also, i tried meat and flies on various flashers on riggers and divers, at all sorts of depths. Eventually, I switched everything out to spoons because that's what they seemed to want. Nothing special on spoons, regular and mag sizes took fish. UV color combos silver and orange, orange, silver/green, old standard carmel dolphin.
Yesterday we picked away from daybreak until 10:15 am.
It's been several years since I've seen as much bait as we marked yesterday. Not only was the lake loaded in 100' to 160' of water with bait balls, but the harbor was loaded from the pierheads to the boat ramp. Three year classes of kings were boated.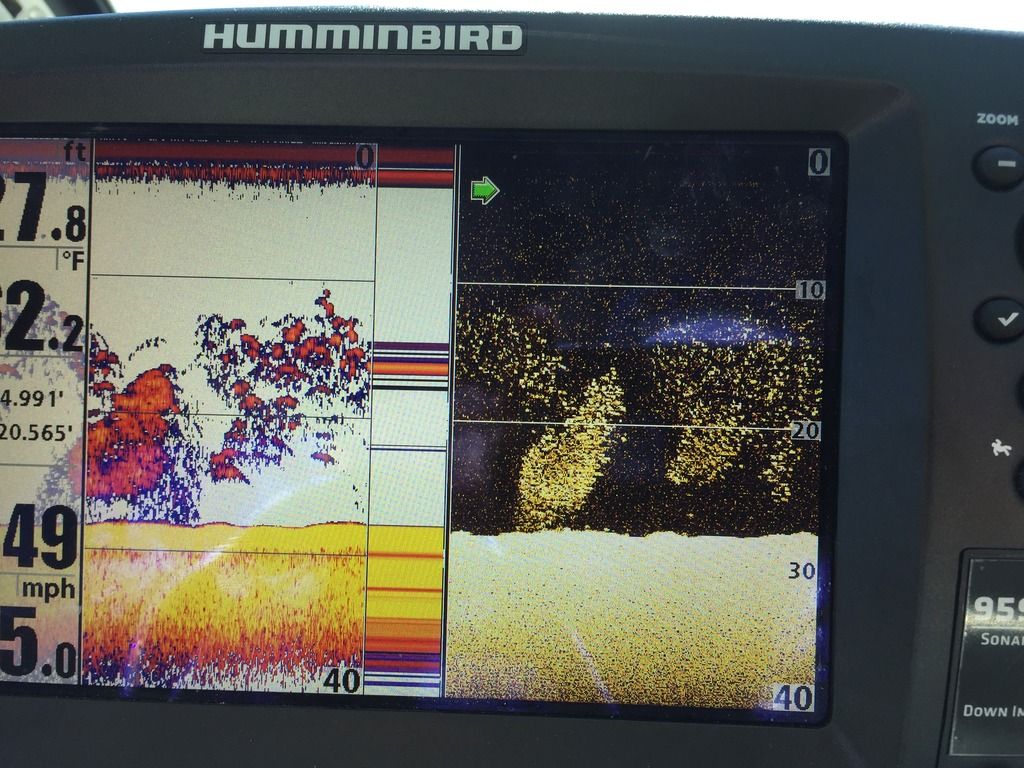 Bill